Planning a wedding is often a very stressful, emotional and expensive time in a bride's life.  Trying on dresses week after week (and not finding the perfect one) can be extremely draining for the bride-to-be.
Enter the world of online shopping, where convenience is the order of the day and the most draining exercise you will be doing is clicking your finger on the mouse, choosing the colour, size and type of wedding gown you have already envisioned yourself in.
Now, before you rush to your computer to begin your virtual dress fittings, here are a few tips to keep in mind before proceeding to "check out":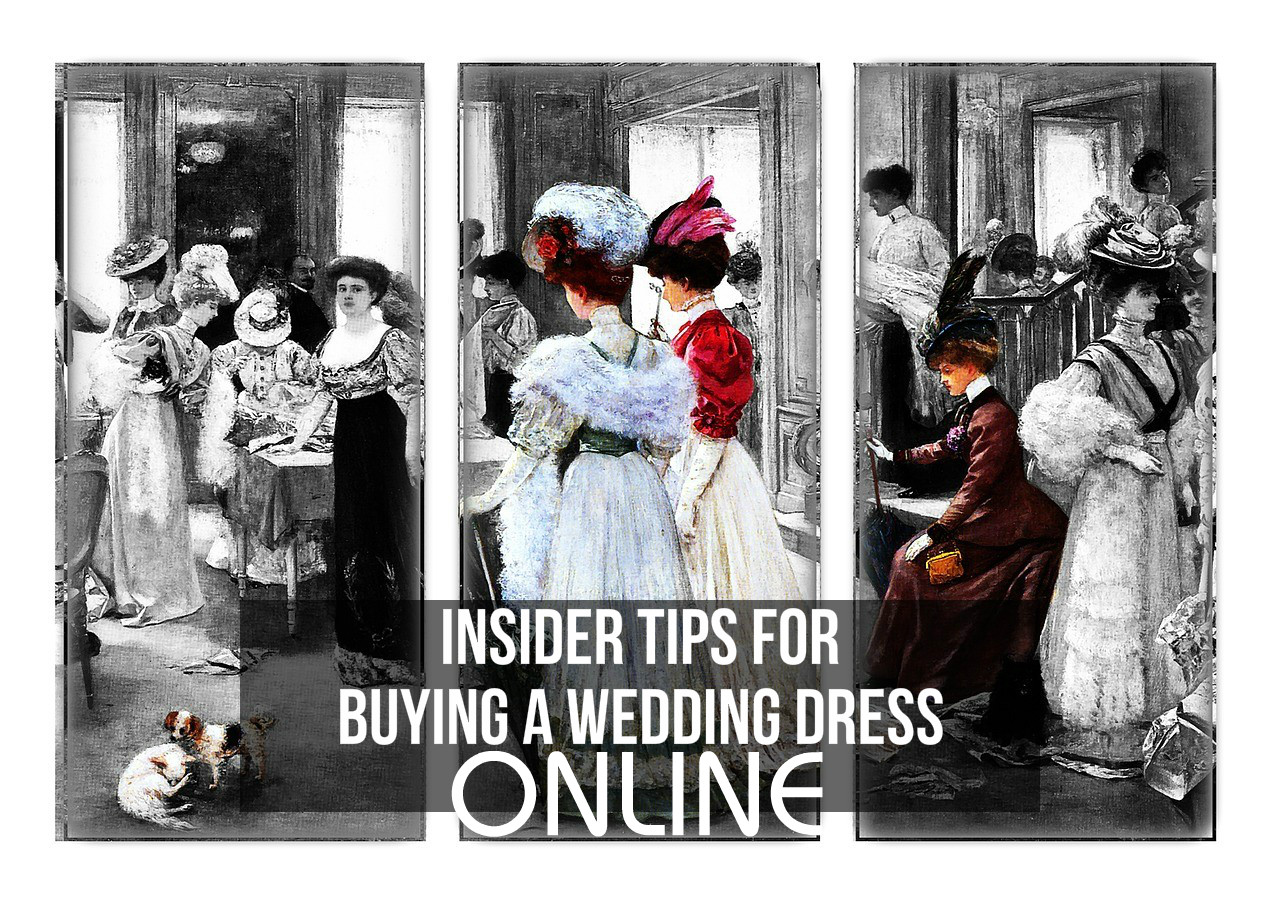 Insider tips for buying a wedding dress online
Get yourself measured.

Just as you would get yourself measured before trying on dresses in a boutique, the very same rules apply to online shopping. Write it down! It is vitally important that you know the different measurements used in different countries i.e a size 6 may translate into a US size 8, etc.
Make use of the "contact us" or "ask us" icons.

Ask questions! You have to be absolutely sure about your intended purchase. Knowing about the return policy, exchanges, returns, refunds and timeframes required for shipping, may mean the difference between a saving and a disaster!
Take the necessary precautions.

Sadly, our world is full of scammers. Take the necessary precautions! Do not use cheques or cash. Always use secure payment options when paying for your online purchase. The last thing you need while planning a wedding is to be scammed and robbed of half your wedding budget!
So there you have it, these simple tricks and "insider know-how's" can save you plenty of time and money, both of which form the central part of wedding planning.
Until next time, Happy Hunting!